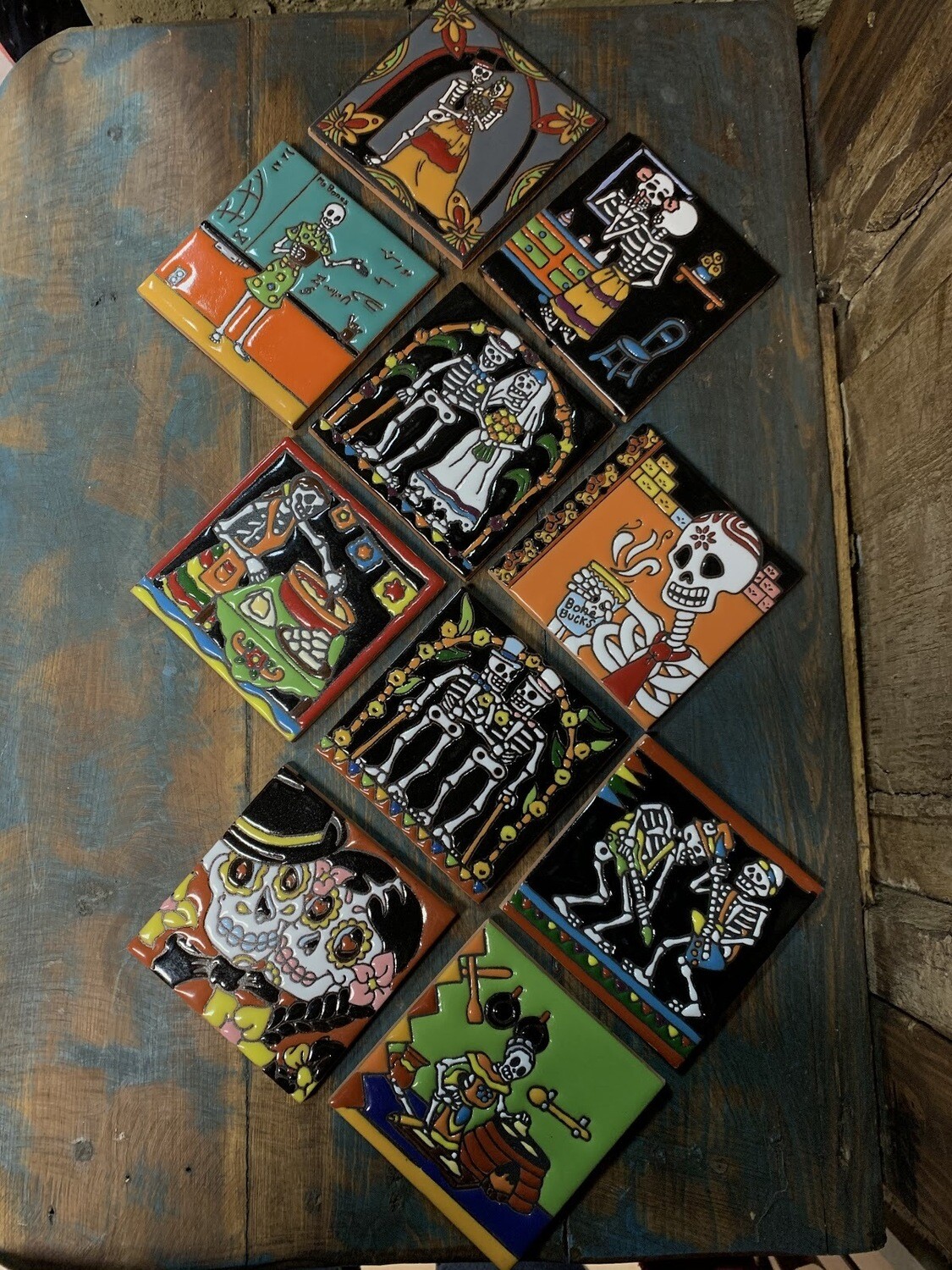 Día De Los Muertos Talavera Tiles
00073
Product Details
These Talavera tiles symbolize the famous Mexican holiday Día de los Muertos in a wide variety of styles.
Comes in set of 10, may mix and match
These tiles come in a vast variety of designs that we ask you to CLICK HERE to peruse our photos to choose your preferred design. Then, at Checkout please place a comment on your preferred Style by number.
Again, please keep in mind that each and every tile is handcrafted and hand-painted, you may not get exactly as you see in the pictures.
DIMENSIONS: 4 in. by 4 in. square
Save this product for later