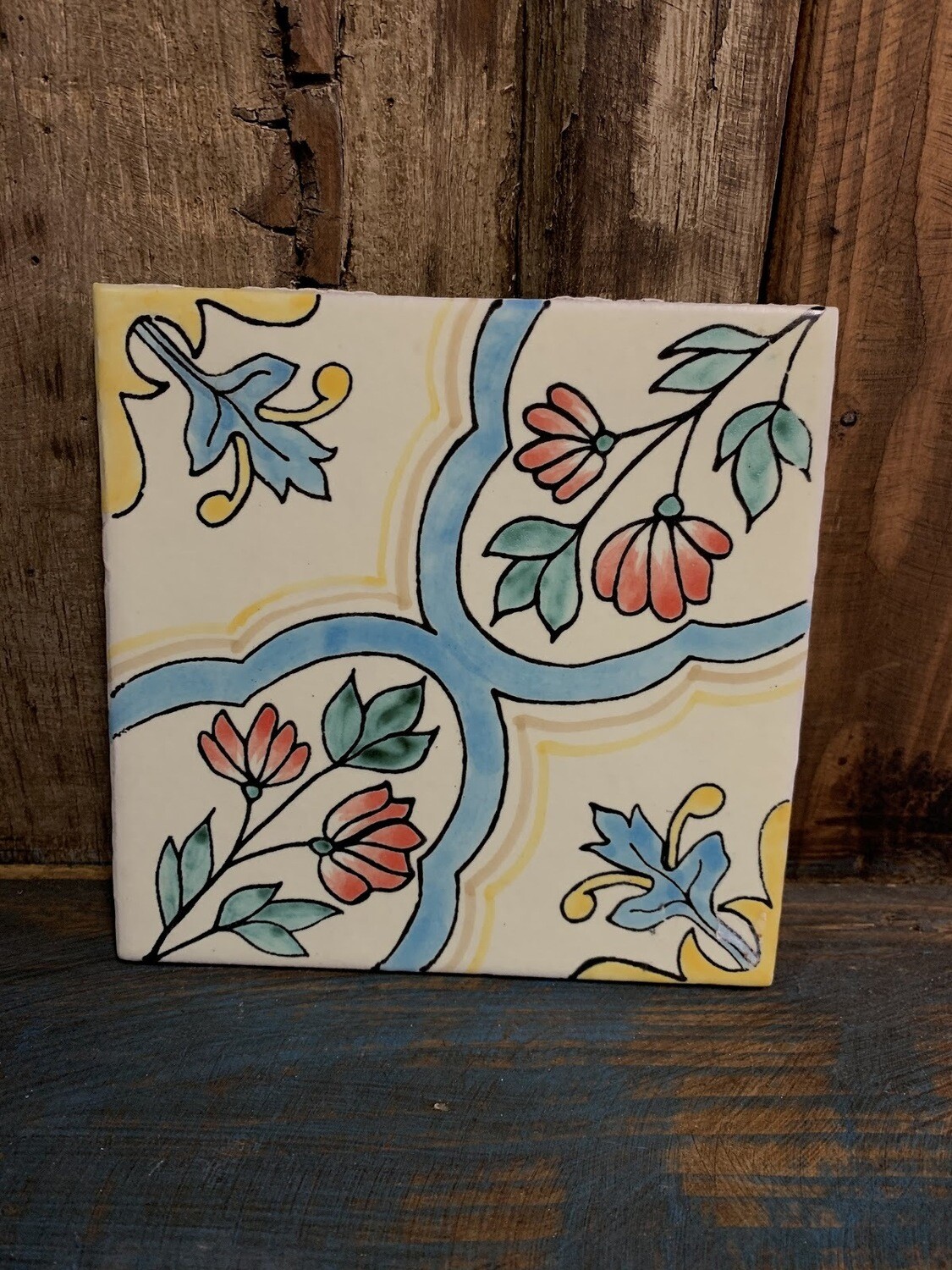 Matted Talavera Tiles
00066
Product Details
These Talavera tiles are handcrafted and hand-painted in Mexico and come with a matte finish in a variety of different patterns.
Comes in set of 10
Please place a Comment at Checkout for your preferred style from the photos we have provided or you can CLICK HERE to peruse our whole collection. We will choose from our assortment, based on your preference, to fulfill your order.

Please keep in mind that each piece is handcrafted and hand-painted, color and design will vary. What you see in our catalog may not be the same as what you receive in your shipment.

DIMENSIONS: 6 in. by 6 in.

Save this product for later