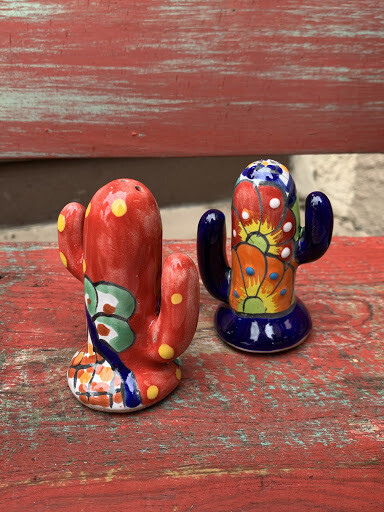 Talavera Salt & Pepper Shakers
GMZ00060
Product Details
These Talavera salt & pepper shakers are handmade in Mexico and are available in like-patterns and colors.
Comes in set of 2
DIMENSIONS: 3 ¼ in. tall, 2 ¼ in. side-to-side
*Disclaimer* There are no two identical Talavera designs, as they are each unique and different. Not all designs are pictured, however, all of the styles are similar. These products are handmade, so may slightly differ in design and size.

Save this product for later